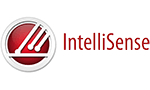 IntelliSense Software Corp.
220 Broadway Suite 102
Lynnfield, MA 02148 USA
phone: 1-781-933-8098
info@intellisense.com
www.intellisense.com
Booth 38
IntelliSense ignited the MEMS industry in the early 1990's with its IntelliSuite® family of innovative CAD tools. IntelliSuite is the industry-leading tool set for MEMS layout design, advanced process simulation, FEA, parametric analysis, system simulation, packaging analysis and more. Covering all aspects of the MEMS design cycle, IntelliSuite provides a groundbreaking, end-to-end software solution for MEMS professionals. IntelliSense also provides a global One Stop MEMS Solution for universities, blue-chip companies and start-ups with its custom design, consulting and fabrication services. With users in over 30 countries, IntelliSense is the largest MEMS software vendor with its own in-house fabrication facility. IntelliSense is a privately owned company headquartered outside of Boston, Massachusetts, USA. For additional corporate or product information, please contact us. We look forward to hearing from you!